With regard to the strictness of regulations on the advertising of alcoholic products, Poland is one of Europe's leaders, right next to Sweden, Iceland and Norway. In theory, it is… the promotion of alcohol. Does this mean that a wine or beer brand has no chance of legal marketing communication? Not necessarily. See how to promote alcohol in Poland so that it is not only legal, but also effective.
Table of contents:
Alcohol definitions, i.e. Polish law versus reality
Advertising alcohol not so impossible
How to promote wine in Poland?
Internet-based ways to communicate
Alcohol definitions, i.e. Polish law versus reality
Let us start with a boring but necessary matter: how are alcoholic beverages and their advertising defined by Polish law? For it is alcoholic beverages – and not alcohol itself – that the advertising ban applies to.
The Act on Upbringing in Sobriety defines an alcoholic beverage as a food product containing ethyl alcohol in a concentration exceeding 0.5 per cent by volume.
Alcoholic beverage advertising, on the other hand, is defined as:
Public dissemination of alcoholic beverage trademarks or graphic symbols associated with them, as well as the names and graphic symbols of alcoholic beverage entrepreneurs.
In Polish law, however, advertising does not equal promotion.
The promotion of alcoholic beverages is:
Public tasting of alcoholic beverages, handing out props related to alcoholic beverages, organising premium sales of alcoholic beverages, and other forms of public encouragement to purchase alcoholic beverages.
Interestingly, both advertising and promotion of alcoholic beverages are prohibited in Poland – unless an entrepreneur finds an explicit provision that allows him to do so.
And such provisions … exist.
Advertising alcohol not so impossible
This is where the exceptions to the rule begin, which we as marketing professionals love. 
Beer above the law
The first exception is the exclusion of beer from the above ban. This is great news for producers of this beverage. Although there is still not complete freedom here.
Promotion and advertising of beer is allowed in Poland under several conditions.
Beer advertisements may not, among other things:
Introduce minors.
Combine alcohol consumption with physical fitness or driving.
Claim that alcohol has medicinal properties or is a stimulant and sedative.
Emphasise that a high alcohol content has a positive effect on the quality of the drink.
Evoke associations with sexual attraction, relaxation, learning or success.
The beer industry is also bound by other regulations, such as the need to label audiovisual advertisements with the slogan Alcohol. Only for adults or I never drink and drive. This slogan must occupy 10% of the picture or be broadcast for 10% of the spot's duration.
Non-public service announcements
The second exception is the exclusion of non-public advertising from this prohibition. This means that it is legal to promote alcohol other than beer, but only if such advertising will not be available to the general public. 
Advertisements for alcohol may therefore appear:
in wholesalers,
in outlets selling only alcoholic beverages,
in dedicated positions,
in establishments selling alcohol for consumption, e.g. bars or clubs.
In such venues, it is permitted to provide customers with information and knowledge about the products in question, showing its unique characteristics that distinguish it from competing brands, the raw materials used or the production methods. 
Strong branding as a promotional method
A third way to 'get around' the ban on promotion and advertising of alcoholic beverages is to invest in compelling branding. A great bottle or label design, an easy-to-remember name and a great promotional slogan is something that allows a brand to be noticed by Polish customers.
How to promote wine in Poland?
Despite its lower alcohol concentration than vodka or whisky, the law treats wine on a par with spirits. While this may seem somewhat unfair, Polish law remains inexorable and forces wine brands to be creative in their promotional methods.
One of the more popular ways to promote wine is to spread the culture of drinking it. Investing in event sponsorship, advertising in places where alcohol is sold, as well as promotion aimed directly at people who work with alcohol, such as during training sessions for bartenders, all work well here. Social media communication, which plays a huge role in the communication of alcohol brands today, should not be overlooked either.
Internet-based ways to communicate
Interestingly, Polish legislation is quite vague on the promotion of alcoholic beverages online. After all, alcohol promotion is allowed – provided it remains non-public and is targeted at a strictly limited group of people. And this leaves some wiggle room for advertisers.
So where to publish communications targeted at a specific group of people and how to do it legally?
Website
Access to a brand's website or blog can be restricted in a simple way. Simply set up verification of the user's date of birth and, on entry, advise what content the site contains. Otherwise, the site will be a public place. We should also not forget about activities that affect SEO, e.g. running a blog.
Cooperation with influencers
Influencer marketing is currently one of the most effective forms of advertising for alcohol brands in Poland. Social media platforms such as Instagram or YouTube make it possible to overlay a +18 goal on a given post or video. Such influencer collaborations can be multiplied on the Polish market: from blogger Jessica Mercedes promoting Martini, to model Anja Rubik advertising Chivas Regal, and actor Piotr Stramowski, who is the brand ambassador of WILD WINE wine.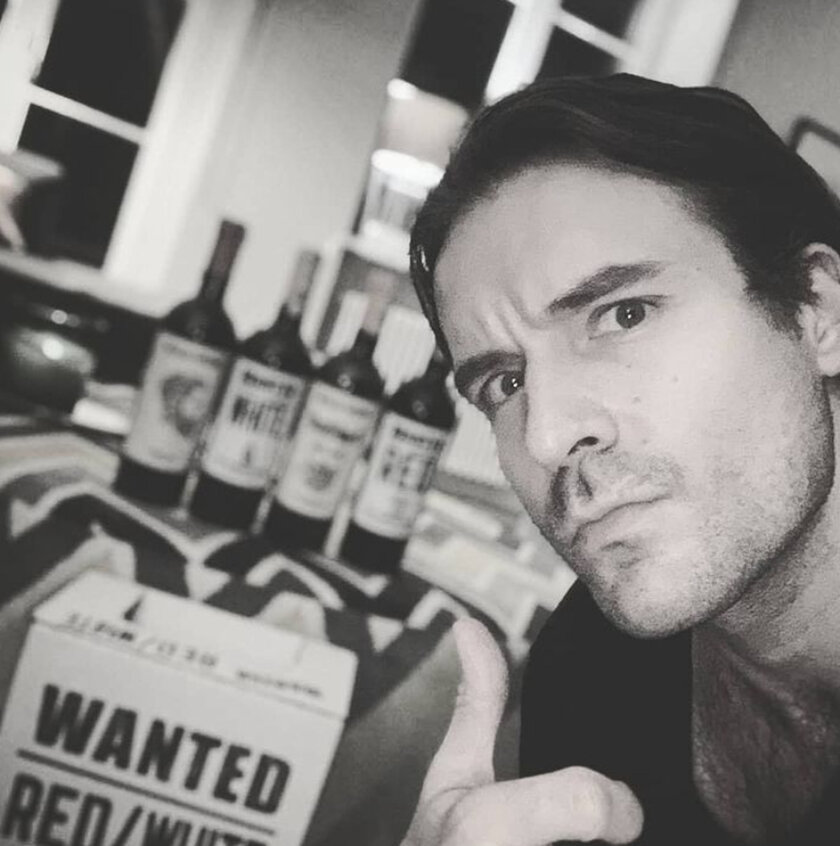 Social media – wholesome communication and paid advertising
Interestingly, the very definition of social networking sites implies that only registered persons have access to them. This, in turn, means that content published there automatically ceases to be public – and can therefore be a space for the promotion of alcoholic beverages. Both Facebook and Instagram do not prohibit the posting of organic content. TikTok is more restrictive, so it is not worth entering here with your alcoholic brand.
What about paid advertisements? They are allowed, but limited. On Facebook, both the guidelines of the platform itself and Polish legal regulations must be adhered to. Such advertising, for example, must be aimed at people over 18 years of age and must not promote a specific lifestyle related to alcohol consumption.
On Instagram, there are no statutory restrictions related to advertising material – only the direct sale of alcohol is prohibited. In order to carry out legitimate communication here, you can, for example, set your brand profile private or indicate in your messages that the content is for adults.
Google Ads
Google leaves us in no doubt. Their regulations make it clear that in some countries alcoholic beverage advertising is absolutely prohibited. Poland is one of them. However, it is possible to promote brand events (if the brand is the title sponsor).
YouTube
Despite the ban on direct alcohol advertising in the Google ecosystem, the YouTube platform leaves brands with some options. One is the ability to open a brand's own channel. The other is to place products in content of partners or influencers. Note, however, that the service requires such content to receive age restrictions and be educational, scientific, documentary or artistic in nature.
Marketing communication in the alcohol industry is fraught with risk. Penalties for violating the act can range from 10 to 500 thousand zlotys fine. So there is no point in taking any risks – before you set out to conquer the Polish market with your brand, consult the experts. As an experienced agency from Poland, we have many successful collaborations with wine or beer producers to our credit. Join them and contact us!